Ερμής, I. and Léricolais, H. and Ερμής, E. and Neumeier, X. (2002) Rhinoceros Hornbills in Myth and Legend. In: 12th Conference on Animal Things, 4-9 February, Jura, Scotland.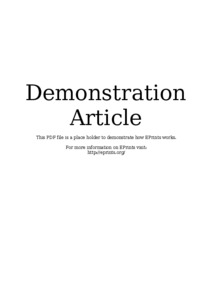 Preview
Text




paper.pdf


Download (12kB) | Preview
Abstract
This is where the abstract of this record would appear. This is only demonstration data.
Actions (login required)