Joergensen, O. and Freiwald, N. and Benassi, C. and Nittrouer, P. (1999) Migration routes of the Chestnut-mandibled Toucan. In: 9th Workshop on Avian Issues, 10-13 October, Milton Keynes.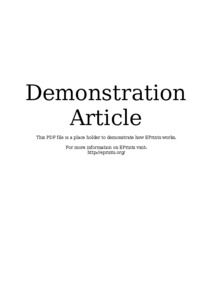 Preview
Text




paper.pdf


Download (12kB) | Preview
Abstract
This is where the abstract of this record would appear. This is only demonstration data.
Actions (login required)